Good News for Japanese Aged People
One of the effects of Morinda citrofolia (Noni, Mengkudu besar) Fruit Juice on the Prevention of Stroke was approved by "Journal of Nutritional Therapeutics" and it is under printing.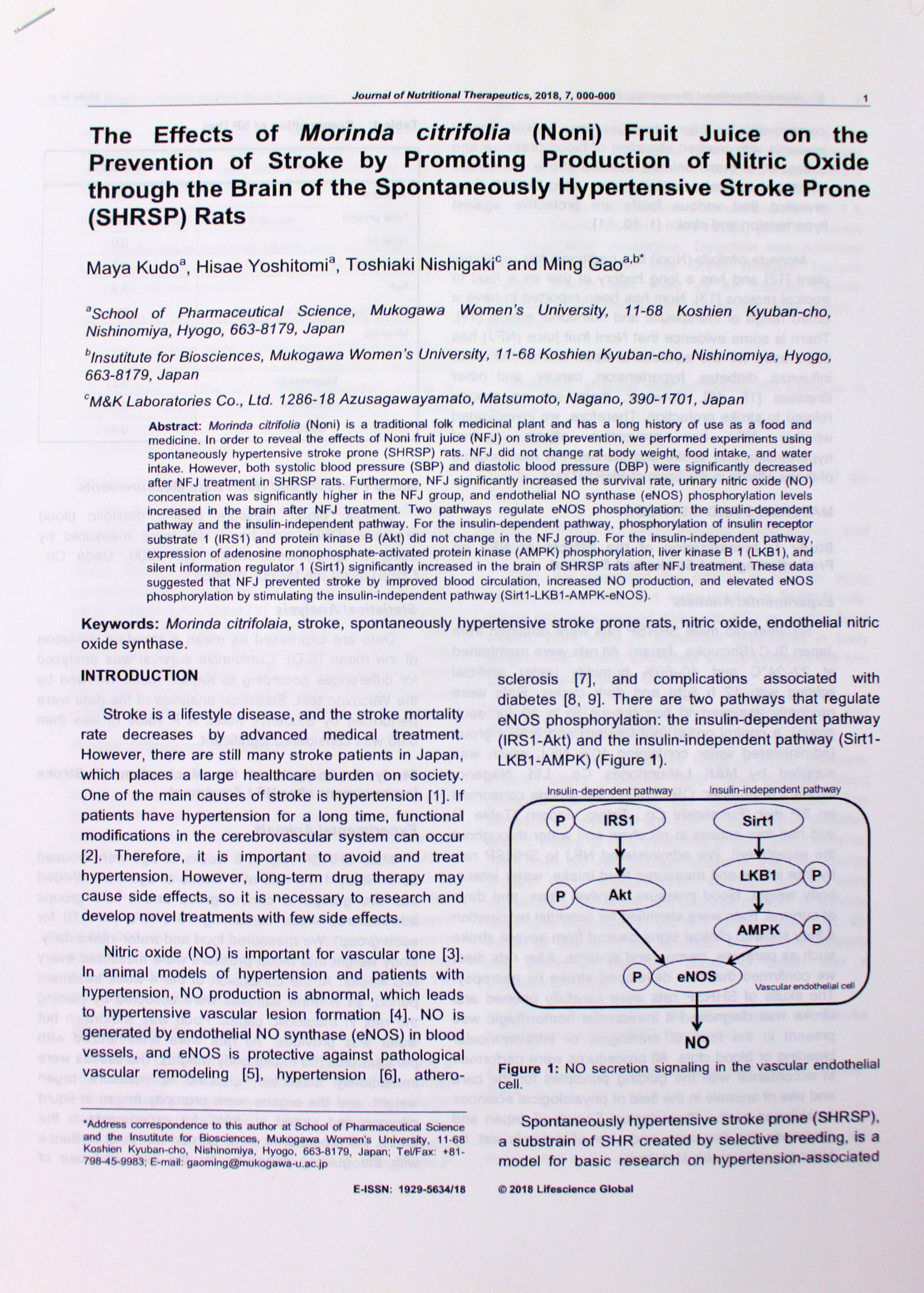 The Noni juice used in this study was 100% Organic Noni Juice provided by M&K Laboratories Inc. and manufactured by PT Morindo International, Indonesia.
We are proud of publication of the research using 100% Organic Noni Juice, conducted by School of Biosciences,  Mukogawa Women's  University (Chaired by Prof. Dr. Gao) and Dr. T. Nishigaki, Consultant, M&K Laboratories Inc. for more than 10 years to explore the mechanisms of anti-hypertension and prevention of stroke due to NO production.
Now the published manuscript is under print, but we can send the full papers on request.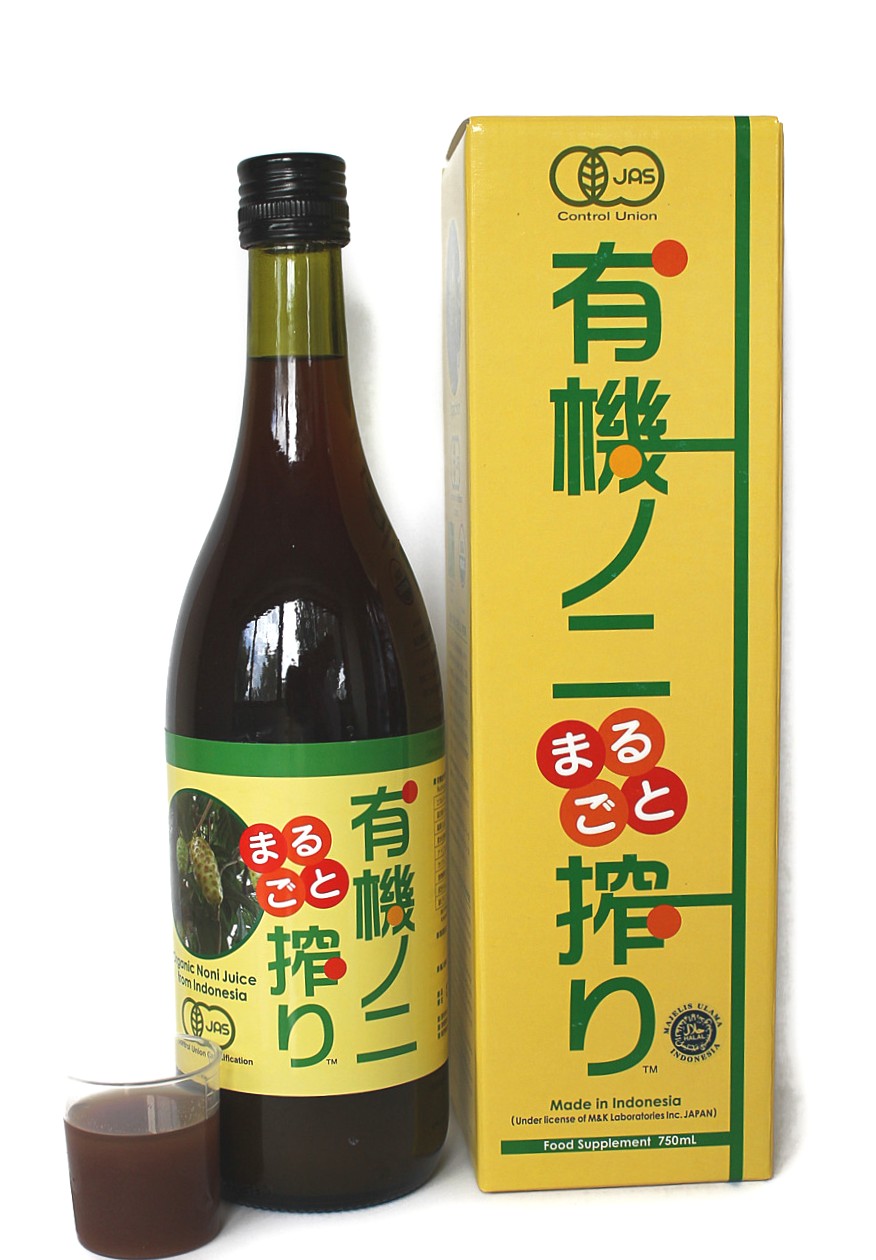 Please contact Dr. T. Nishigaki through mk-info@thisismk.co.jp